Japan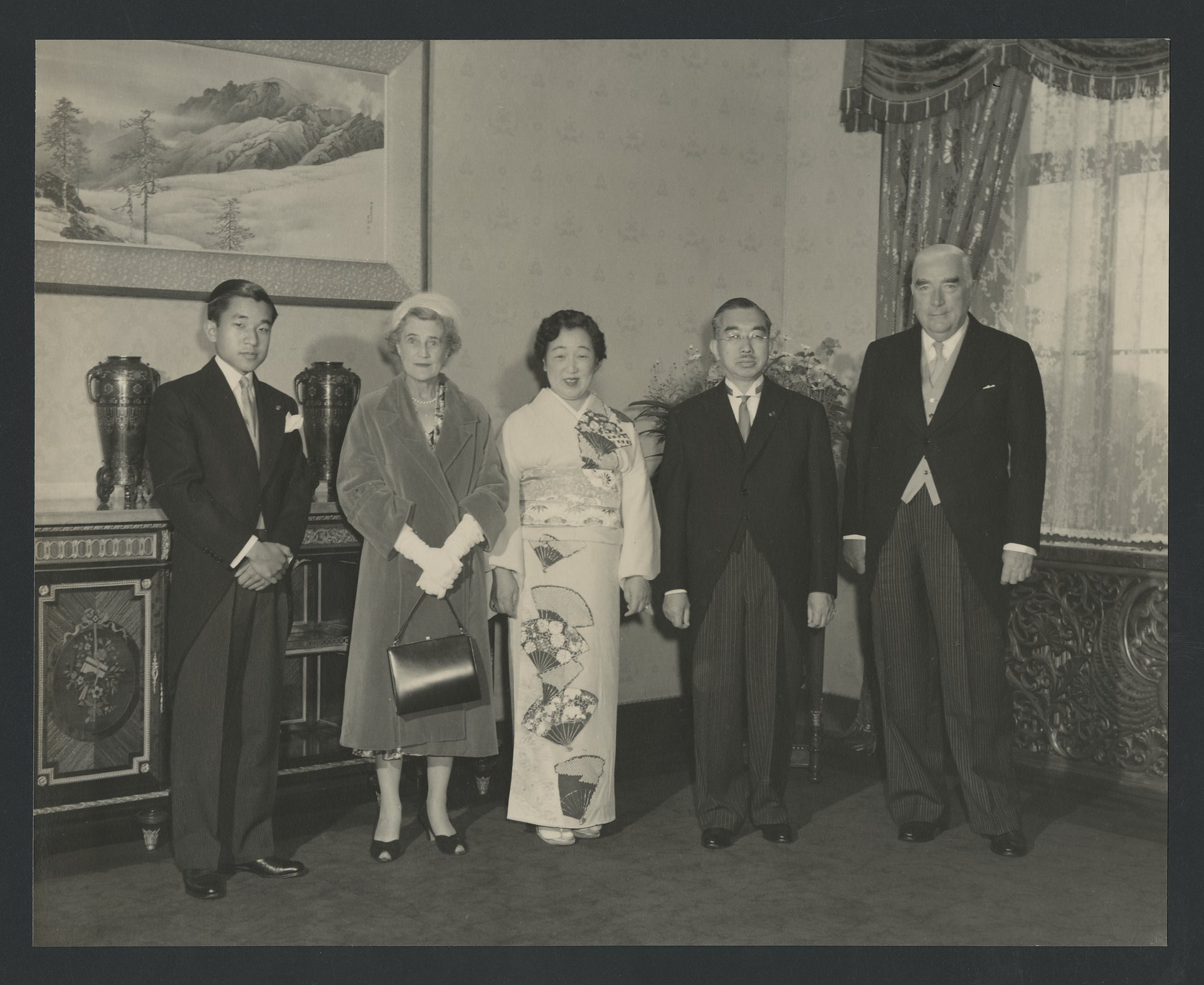 Crown Prince Akihito, Pattie Menzies, Empress Kōjun, Emperor Hirohito and Robert Menzies during Menzies' visit to Japan in 1957
The state visit to Japan was designed to strengthen post-war bilateral economic and political ties. Robert Menzies and Dame Pattie had lunch with the Emperor and Empress at the Imperial Palace. Menzies was introduced to a plenary session of the National Diet and held meetings with Japanese politicians on trade matters. Menzies became an honorary citizen of Tokyo and received the key to the city. The Australian ambassador Sir Alan Watt held a garden party in honour of Menzies and Dame Pattie.
Sources
'Menzies relax from strenuous tour,' Canberra Times, 17 April 1957, 1.
'Menzies' visit makes for closer links,' Canberra Times, 18 April 1957, 3.
Images