Malta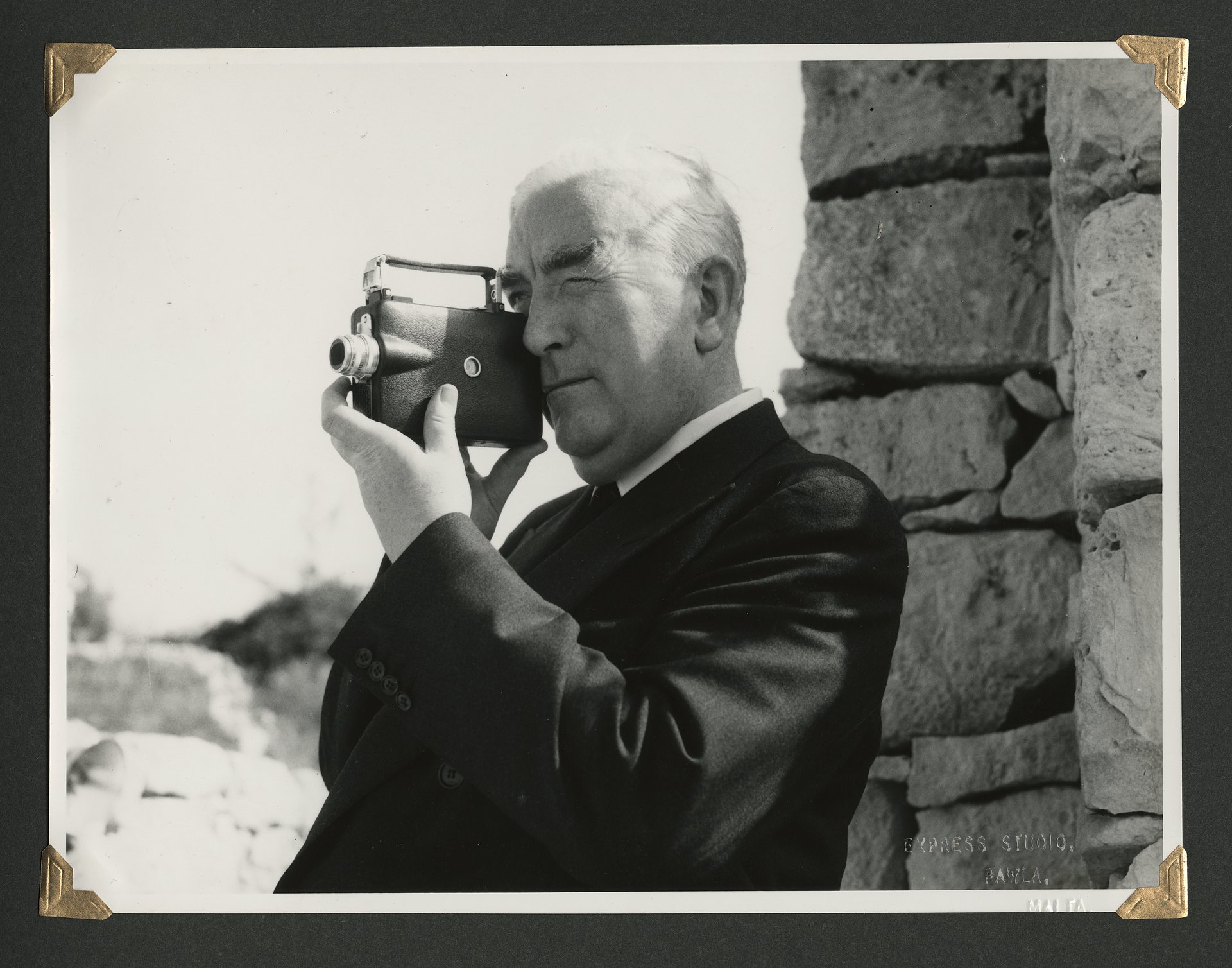 Robert Menzies filming during a visit to Malta in 1956
Robert Menzies visited Malta on his way to the Commonwealth Prime Ministers' Conference in London in 1956. He arrived on the liner 'Arcadia' and was greeted by the prime minister of Malta, Dom Mintoff, and a guard of honour of the Royal Malta Artillery. During a five-hour visit, Menzies had talks with Mintoff, while Dame Pattie met Agatha Barbara, Malta's only female minister. Menzies also visited the burial site at the Hypogeum of Paola and the University of Malta, where he was awarded an honorary Doctor of Laws 'in recognition of the great friendship existing between Malta and his people'.
Sources
'Malta degree for Mr Menzies,' Times (London), 15 June 1956, 8.
'Menzies feted in Malta,' Canberra Times, 16 June 1956, 3.
Images